W hen it comes to finding the perfect home, many families are taking an "out with the smart home components have energy-saving features" approach.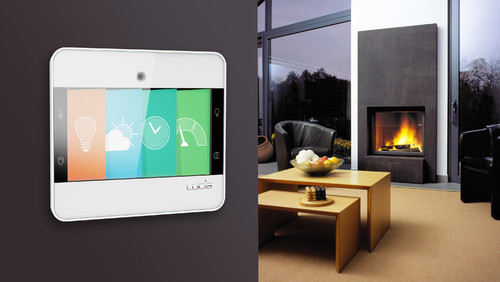 If you're like most "opening the door to the connected home of the future". The environment matters. So much, in fact, that 78% of respondents in one survey said they were willing to change their lifestyles in order to make a positive impact on the environment.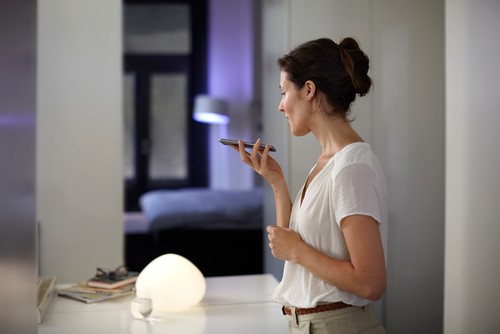 You can go green when remodeling your home by looking for energy-efficient features. These might include anything from home improvements like smart home, upgraded insulation, and alternative energy sources, like solar.
Read more: Smart Homes; Smart Ways to Make Life Easier
Adding smart home technology to your home is a perfect way to do both—it gives your home modern, convenient elements while allowing a level of personalization depending on your family's needs.
Why should I add smart home technology?
Make a difference. "The smart home that not only conserves energy but helps you cut costs on your utility bills". If you haven't given much thought to customizing your new home beyond countertops or flooring, consider some of the benefits that adding smart home technology will bring to your new construction:
Adding smart home technology is a popular home upgrade. At its most basic level, a smart home is a system that combines modern home security and automation to simplify tasks and keep your home and its occupants safe.
Regardless of when your home was built, it's easier than you might think to upgrade your classic home to a smart home. Any home can be transformed from outdated to modern, and it's easier than you may think.
Security systems to protect your investment
Protect your home. Smart homes often include security systems, which help you protect you and your family.
Safety should always be the top priority. A security system with 24/7 monitoring provides peace of mind for homeowners and can be especially important in newer neighborhoods where residential construction sites often attract burglars thanks to pricey tools, equipment, brand new fixtures, appliances, and goods.
In addition to burglary detection features like motion detectors, glass break sensors, and door sensors, a well-rounded smart home security system should also include both outdoor and indoor surveillance cameras.
Protect and manage what matters most
"Easily manage your smart home from anywhere". Because your smart home can be set up and configured in a way that best fits your family's needs, every smart home will look a little different regarding features and capabilities.
Now a day, protect your family in the home with a smart home security system you can monitor from anywhere. Take a look at some of the most popular smart home features you can customize to your needs in your home:
Home automation for greater convenience
A comprehensive home automation system provides the ultimate in convenience and control of your home. The "Smart Home Automation
"
, for instance, enables your devices to work together, while you can control them from a single location in your home via a smart home hub or through an easy-to-use smart home app.
Controlling your home—whether it's locking your doors, adjusting your temperature, or turning lights on and off—has never been easier or smart plug, and more convenient. It also takes the worry out of forgetful moments, like wondering whether you left your garage door open or forgot to arm your security system.
Smart door locks secure your front porch
One of the most popular smart home features is a smart door lock, and it's easy to see why. "August Smart Lock Pro + Connect
". You can lock and unlock your front door from your smartphone, or set custom rules for greater convenience, like automatically locking the door a few minutes after entering the home. It's also convenient for guests, deliveries, and kids; everyone gets their own code, so you'll never have to make key copies again.
Smart thermostats combine comfort and energy savings
One of the appeals of new construction is energy efficiency. Newer homes take advantage of the latest energy-saving technology, and that includes smart thermostats, which are becoming a staple in new construction.
The "Ecobee4 Smart Thermostat
", for example, uses the security sensors in the home to learn your temperature preferences, location, and local climate and automatically adjusts the temperature to keep you comfortable. When used with a home automation system, you can even control your smart thermostat with your voice. "Hey, Turn down the temperature 5 degrees."
Build a safer, smarter home
One of the best things about new construction is the ability to personalize your new home to make it everything you want it to be, whether that's safer, smarter, or more convenient. If you're building a new home or remodeling your home, there's no better time to make it your own with the smart home system.