D ecorating Ideas, best quality, perfect materials. I mean, if you're going to do it, you might as will do it right! But then, you always have someone in the mix whether it is your refinance lender or your spouse, putting the brakes on things and cutting back where you may not want to. So how do you cut costs during a home improvement project without compromising on quality?
8 tips on how to cut the cutting costs of a renovation quality of your house project.
Research.
Go to the library and look at magazines appropriate to your needs. If you need another bathroom, stay away from bedroom magazines. Stay away from color and textures. If you can make do with an improvement or conversion of an existing room, do so.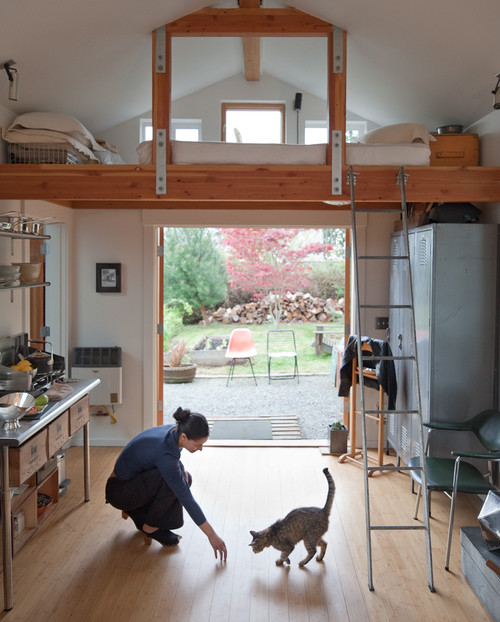 Draw.
Unless you are competent at drawing, use graph paper and measure the room you're building/converting. This is to help you better express yourself. The people selling services and supplies can understand a 2-dimensional bathtub in a 5 foot wide room better than your description.
Think about priorities first.
What do you really use the space for and how can you cut back on things that you may not need?
Having an extra space in the kitchen for charging your phones might be convenient but it might also sacrifice materials in an area where you really need the additional construction such as wider space between the oven or the refrigerator door and a counter or simply more counterspace. Why are you really doing the remodel of what you hope to gain once it's completed?
These things can prioritize what's really important when it comes to the remodel, the renovation and the goal of the project. Make a list from top to bottom as the most important things in the renovation versus the least. Some of those things at the bottom of the list may have to be cut in order to gain the things the top of the list.
Consider salvage material or use things you already have.
Many materials such as brick, stone, and lumber can be salvaged or bought from salvage companies and maybe better than even what's available today as a synthetic.
Cabinets, older building materials, and reusing antiques may be a great way to blend the old with the new and save some money while you're at it. It might be worth a little bit of negotiation to get a better deal on salvaged materials from places like "Re-Store". Also, you might use what you already have either in the garage, the barn or from renovating other areas of the home, taking older materials and making them into something new. Talk with your construction architect about the options that could be available to you.
Find ways to use the layout you already have.
Costly construction renovations usually involve removing load-bearing walls, altering a roof line or restructuring a floor which can be extremely expensive. Making costly changes to electricity and plumbing can also take a large chunk out of your renovation costs. Using what you already have and working with the layout but creating interior items and new construction may create the end result you're looking for. Instead of removing a wall in a kitchen for more space consider making the island smaller or in a different shape.
Check the negotiations for home improvement financing.
Just as negotiating for materials you can't negotiate for your home improvement financing as well. If you're pulling out equity, shop around for the best rates and deals so you're not spending too much on financing.
Talk to several contractors of your project.
Request a written itemized estimate for the cost of work, including labor and materials. Note that you may not wish to go with the low bidder, keeping in mind that price is not necessarily quality. Reputations are very important; that's why you were talking to so many people about contractors.
Gather as much cost information as possible.
Decorating Ideas: You want to make sure you have a good idea of what materials cutting costs and how much fixtures are in a home improvement center. If your contractor is charging you hundreds more for an item that you know you can buy for far less it's time to renegotiate not using that contractor at all. Hiring qualified, reliable professionals and understanding all the cutting costs involved can help you make a better decision on where to cut costs and where to sacrifice spending items. Sadly understanding the process and knowing what you're spending can help you make wise financial decisions.