W elcome Spring, along with the fresh air and the sunshine and it is time to get your home ready to enjoy this wonderful season. First things first, it is time to get moving on that spring cleaning to-do list. Green spring is the perfect time to tackle all of those tasks that you have been putting off all winter such as washing those filmy windows in your home, cleaning out your closets
These home improvement tips will help you create a comfortable living environment that will not only improve your home's value but welcome the quickly approaching spring and summer seasons.
One way to bring the freshness and beauty of spring into your home is through your windows. Not only do you want to be sure that your windows are sparkling clean so you can see out into the beautiful spring weather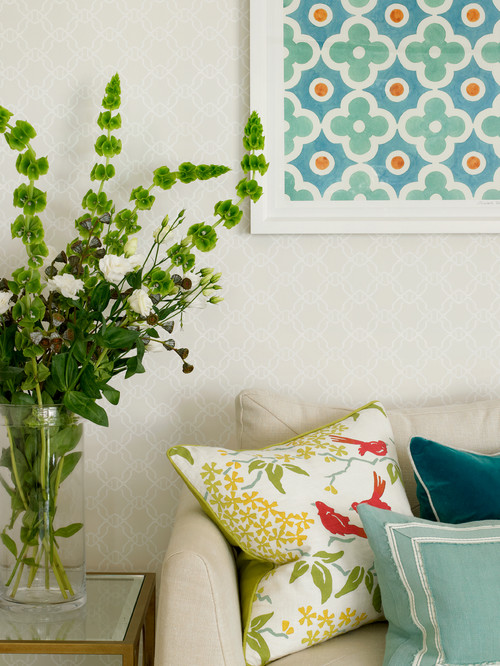 Green spring ideas to bring spring into your home is to fill it with fresh cut flowers and plants. These are both beautiful and beneficial to you and your family. Flowers will brighten up any room but they will also add a delightful scent to if you pick the right ones. Plants add a natural look to your home but even better, they help to clean the air that you and your family breathes as well.
Lighting During spring, days are longer and the sun seems brighter, creating the opportunity to use natural light. Take advantage of this opportunity and install window treatments that will allow the maximum amount of light into your home.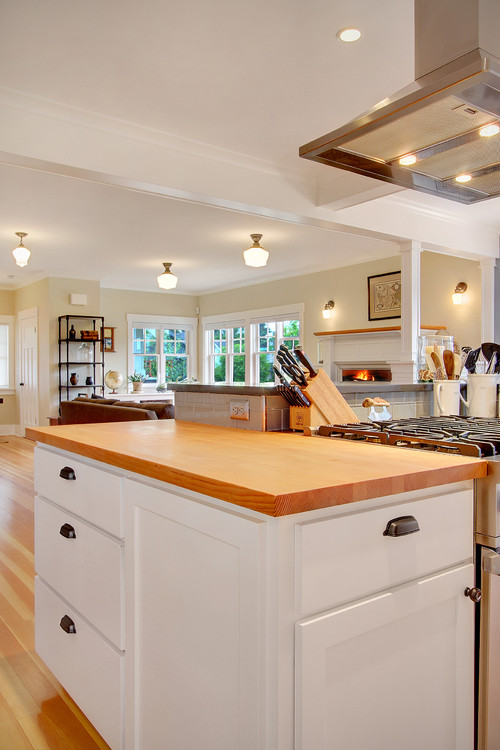 Roll up heavy area rugs and replace them with small, cheerful throw rugs.   Small cotton throw rugs are a quick, easy way to add some spring color to a dark, wintry room. Uncover wood or tile floors to lighten up a room and prepare for the casual barefoot attitude of summer.  Now is also a great time to get rugs professionally cleaned before you put them away for the summer.
Cover throw pillows with new spring pillow covers.  The dark winter reds, browns and nevis can be traded in for lighter hues inspired by the cheerful colors of nature. Mimic the yellows, pinks, blues and greens of springtime throughout your house with new throw pillows and colorful accents.
Switch the out heavy winter throws with lighter throws or forego the throws altogether. Put the wool and fleece away until next year and bring out light cottons and linens for spring and summer. Add these throws in more relaxed shades that make you feel like spring.
Clean out the clutter that tends to accumulate throughout winter. Get rid of extra magazines and books that pile up on end tables and edit your accessories. Putting away some of the knickknacks or rearranging them will make tables and shelves feel a little more spacious. Try coordinating accessories in one light color, such as white or pale blue for a more unified, uncluttered look.
Take tablecloths off of tables, leaving them bare. Dress them down for a fresh look that reflects a more laid back feeling of spring. Adding a bud vase with a few fresh blooms will give your table a bunch of natural spring color.
Once you make just a few of these changes, your home will start to feel more cheerful, open and airy, reflecting the general mood of the season.  All that is left to do is sit back, relax and enjoy the beautiful spring weather.
Flea Market Fabulous: Designing Gorgeous Rooms with Vintage Treasures
Lara Spencer shows readers that all it takes is planning, shopping know-how, and a little imagination to create beautiful and comfortable homes that reflect their personal style.
She takes readers through the step-by-step process of overcoming the challenges of the room, offering helpful tips and lessons along the way. Lara demystifies the decorating process and allows readers to envision endless possibilities for what they can do in their own homes.