Kids are growing fast. It may seem like yesterday when they were still trying to walk with the infant walker. However, once your kid starts going to school, he or she is also ready for the first pajama parties. They're lots of fun for kids, but to make most of the event, you need to do some planning ahead. So how to prepare for a sleepover? It's easy. Just keep reading this simple guide and you'll find out. We'll go through everything you need to know to prepare your kid's room for a magical sleepover. Sounds good?
Let's dive in.
Choosing the Right Room for Your Kid's Sleepover
 The first thing to get off your list is to choose the perfect room. Here are a few pointers:
The room should be large enough for any sleepover games.
It should be far enough from your room so that the chatter wouldn't disturb your sleep.
Once you've got the room, it's time to clean it.
Cleaning the Chosen Room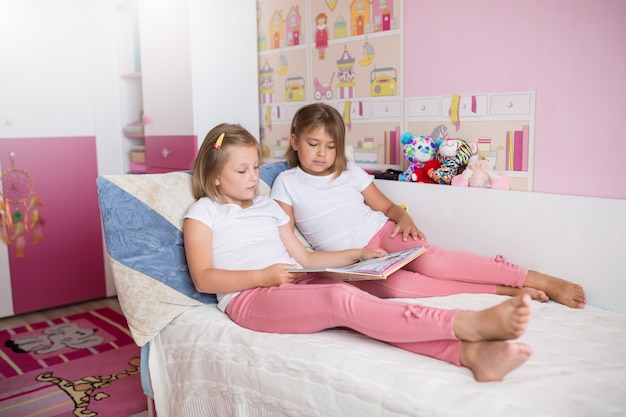 The first thing to do is obviously to clear away any rubbish, dust the furniture, and hoover the floor. The room should be as neat as possible for the guests. This will make them want to come again for future sleepovers.
Clear away your kid's hot straighteners, scissors, or any other possibly unsafe items. It's better to avoid glass bottles also, as pieces of glass can cause severe cuts.
You may be wondering where to store all the removed items. The best idea is to put them in boxes and place them in one of the corners of the room. But make sure they wouldn't take up too much space. You still need to set up the room.
Setting Up the Room
Help your kid to decorate the room. What to use for decorations? Here are some ideas:
First, pick a theme. This can be your child's favorite movie, or something as simple as stuffed animals. Remember to keep it fun.
Make banners and other theme-related items from paper to hang on the walls.
When picking colors, let your kid choose their favorites.
Next up you should set up some entertainment for the guests. This includes:
Getting the speakers ready to play music.
Making sure the TV works and all the cables are connected (it's important when you transported the TV from another room).
Making sure the video game console is ready for playing.
When coming up with sleepover ideas, don't forget everyone's favorite activity: snacking.
Getting the Snacks Ready
Some delicious snacks that most kids love are different types of candies, potato chips, and popcorn. Pour the snacks into bowls and place these on the table.
A word of caution: it's better to avoid chocolate or any other foods that can cause lots of stains.
And what's left in preparing the room? One more thing.  When all the things to do at a sleepover are done, the kids will go to sleep. Be prepared for that.
The Sleeping Arrangements
Get your extra sleeping bags out. And comfortable mats to place them on. For a one-night stay, this kind of sleeping arrangement is comfortable enough. The best part is that the sleeping bags and mats won't take much room and you can lay them out only when it's time to sleep.
Conclusion
 Preparing your kid's room for the sleepover can be easy and quick if you know the steps. It's important to help your child leave a good impression on their guests and make their stay as pleasant as possible. Now make it happen and help your kid get their room ready for an unforgettable sleepover party. And then you can get to the next step: creating the coolest sleepover invitations.
What did you think of tips to prepare your child's room for a fun sleepover? Did we give you enough ideas to get you started? Leave comments below, we'd love to hear from you. Your opinion is important to us!