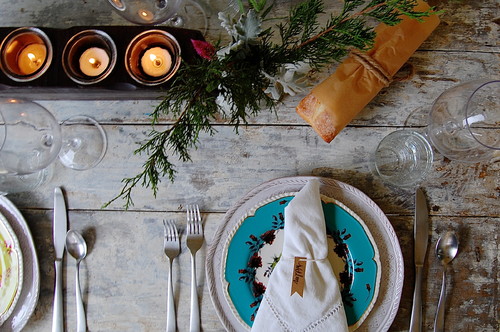 I t's that time of year again when dried leaves crunch under the soles of your boots, the evening air is crisp and it's time to gather with family and friends for food and drink.
Many people who came out on the tour looking for a bit of the interested to see how other people decorated their homes for the holidays. "looking for a little bit of everything, ideas and so on, some ideas on what they might do at their own homes."
When looking for ideas, being able to go through people's homes helps them understand how things were done.
Are you hosting a small or large gathering of friends or family for the holidays? Create a festive, warm and inviting atmosphere this year by including a delicious spread of food, lots of laughter, and the most mood-enhancing piece, The right light makes everything look better! So let's review some simple tips.
Tips for hosting this season. Their simple, low-cost projects can brighten any holiday get-together and add a personal, fresh touch to your fall table.
Gina Sims, a photo stylist (among many other creative titles), offers the following advice for styling your holiday table: "First comes the theme, the vibe, and the colors," she says. "Then the items that will make the biggest impact."
I chose a neutral palette to fit with a rustic theme and added a few splashes of bold colors through the plates and florals. Name tags add a personal touch. "I like to label everything," Sims says. "It makes your table look thought-out and special."
Create name tags with some string and cardstock. Look outside or in your kitchen for alternative place card holders. I tested a few different options before choosing simple string tied around a cloth napkin.
Sims suggests adding layers and height to your table to direct the gaze upward. "Using the entire wall makes the setting really interesting. I almost always hang something from the ceiling or from trees if we're outdoors, whether it be a garland, banner, lights, pom-poms or lanterns," she says.
What's on your festive holiday table?
This season of the year, it's all about creating a holiday table that makes into the Christmas—allows your friends and family to feel right at home.
This nature-inspired holiday table, colorful glasses, and hand-stamped napkins and personal notes for a holiday table that looks positively rich
Evergreen Winter Table
Bring classic Christmas red to the table with a runner and change up your candles to white tea lights. Glass pieces at the bottoms of the jars add sparkle.
Add evergreen trimmings, pinecones, cranberries and seasonal fruits, such as pomegranates or persimmons, to fan out from the centerpiece.
Smaller mason jar candles add just the right glow.
We used white dinner plates accented with a contrasting salad plate to match the napkins. But use any color that works for your mix.
Tie an evergreen sprig and a small pinecone to the napkins with a coordinating ribbon
To personalize your meal, print or write your guests' names on cardstock and place the cards in pinecones by each place setting.
Fill wood bowls with beautiful fruit, such as rich, red pomegranates and cranberries.
Source: houzz.com
Make setting your holiday table fun, simple and inexpensive by transforming one set of basic centerpiece items for both fall and winter feasts. The trick is to keep things natural, using fresh herbs, branches, seasonal fruits and other pretty items you may already have around the house.
Take your dining table with one basic setup and natural decor you may already have—try it out, then tell us: What do you have on hand that could create.