T he kitchen is a very important area of the home, as it is where all cooking activities are carried out, and often, the most used part of the house. The kitchen requires the best attention it can get in terms of organization, as a well-organized kitchen will help you to cook efficiently and make your family life to flow smoothly when it comes to healthy cooking and living. It stands to mean that, a well-organized kitchen will be simple to use and can make your life feel easier.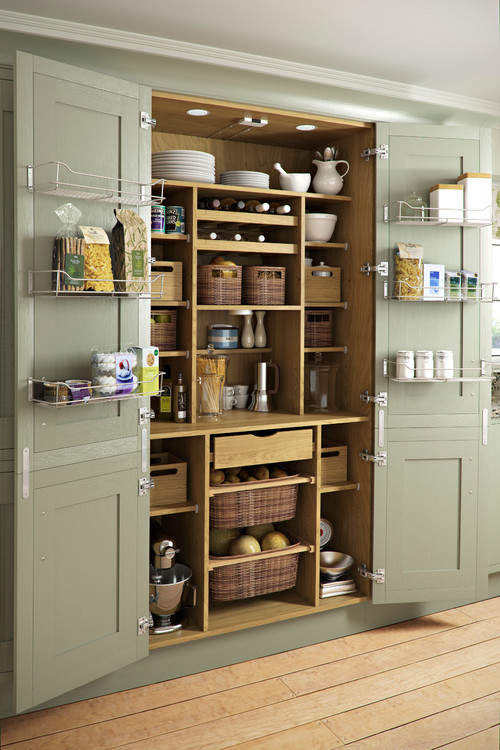 Are you having a hard time organizing your kitchen? Here are some tips to assist you in having a well-organized kitchen.
Decluttering Your Kitchen Room
This is the first action in your quest to having an organized kitchen, as the kitchen seems to be that part of the house to have more clutter than other rooms. In decluttering your kitchen, you may need to dispose of the kitchen tools you never use, and get rid of the bulk of spices already expired.
Create Kitchen Room for Work Zones
In having an organized kitchen, whether or not your kitchen conforms to the standard of an ideal kitchen, it is important to think of your kitchen in terms of work zones. Creating work zones such as food storage zone, dishwater storage, cleanup, preparation, and cooking zones gives your kitchen a more decent look as everything is organized and kept in proper places.
Store Items Logically
This is one of the most important tips for organizing your kitchen, as it is always important to have a place for everything and everything in its place. You should always place the items you use most where they can easily be reached and those ones hardly in use higher up in the cabinets. Items should also be stored according to their related zones and next to the tools they are mostly used with. 
Use Uniform See-through Containers
This is another important tip as it is the main contributor to kitchen chaos as a result of mismatched storage containers. It is essential to make use of few types of containers, as this will maximize the space in your cupboards. Square or rectangular containers that stack up well are mostly recommended, as they can easily go from fridge to microwave, to dinner table, and to the dishwasher. Spices should also be organized with perfectly labeled, identical and see-through containers. This makes your kitchen well-organized and prevents the issue of confusing one item for another.
Store Food in the Fridge Properly
In organizing your kitchen, it is not just a matter of keeping foods in or out of your fridge; rather it is knowing the particular food that should be kept in the fridge and their ideal spots. For example, dairy should be kept where the temperature is constant, like the upper shelf, while foods like meat should be kept in the bottom of the fridge where any leaks wouldn't contaminate other foods.
There is no doubt that an organized kitchen is a happy kitchen, and that means happy cooking which leads to healthy eating for a healthy living. When your kitchen is organized, it will be conducive to cooking as more space would be created, and you will also be able to find anything you need and at any time. Having an organized kitchen is the dream of every home, and effort should be made to realize this dream.
More: Step-By-Step To Your Kitchen Planning Success