"A sagging area in the middle of your bed" Do you dread crawling into it, with its lumpy-bumpy discomfort? "When your old mattress leaves you feeling tired or achy, it's time to replace it in your mattress."
We spend a third of our lives asleep. Mattress shopping is one of those dreaded tasks, like buying a car, "It's hard for the consumer," Will you go for the firm or soft? Synthetic or wool filled? Pocket sprung or memory foam?
Invest for the Best. Shopping for a mattress was complicated. It meant visiting a store and testing dozens of options, while also comparing prices to see which retailer offered the best value,"
Nowadays you have a bewildering array of mattress options to choose from, including memory foam, gel, latex, inflatables and all natural — just to name a few. Don't wait until the new year to make a change — comfort-promoting mattress.
When to Replace Your Mattress
Buy the most comfortable mattress you can afford. A mattress that is either too hard or too soft can result in back pain, so take the time to find one that's right for you. "A simple way to gauge this is to place your hand under the small of your back — if there's a gap, then it suggests the mattress is too firm."
If you're over age 40, that might be a softer mattress than you've used before, since skin becomes more sensitive to pressure as we age. so judge a mattress by how it feels, not by what it's called.
Do not buy a mattress without testing it in the store. If you sleep with someone else, bring your partner with you. "And when investing in a new mattress, check that it comes with a guarantee,"
Try Before You Buy
Test a range of beds before making a decision. Lie down for about 15 minutes, adopting your normal sleeping position. When hunting for your perfect mattress, settle in as you would at home, kick off your shoes and take a good book with you. "It's really down to what's right for you?"
Gauge your initial reaction to each mattress. Listen to your body. "Don't let anyone push you into a sale,"
Size matters. If you sleep solo, any size will do. Unless you're tall, in which case you'll want to go with a queen or king. If you sleep with someone else, you'll also feel more comfortable with a queen or king.
Typical mattress sizes:
Twin: 38 by 75 inches
Full or double: 53 by 75 inches
Queen: 60 by 80 inches
King: 76 by 80 inches
California king: 72 by 84 inches
Mattress Types
There are four main mattress types on the market, although others, such as gel mattresses, are also available. Understand the terminology before you start shopping.
Open-spring mattresses offer support from springs made from one long piece of steel wire. This is the most common mattress type and typically the most affordable choice, but it doesn't always offer the best support for daily use.
Pocket-spring mattresses, which have springs individually encased inside fabric pockets, can be more supportive. The choice of filling around the springs inside these and open-spring designs — wool, synthetic or another material — will also make a difference in the support the mattress offers.
Memory foam mattresses have no springs. They feel quite different from sprung mattresses and mold to the shape of the body.
Latex has a resilient feel and is good for allergy sufferers. It's naturally elastic, so it offers a good distribution of pressure along the body. Generally, the thicker the mattress, the better the support.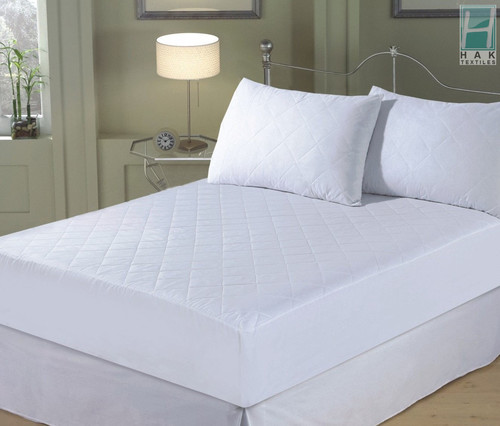 Instead, try to settle on a retailer you like and compare the merchandise in that showroom. Or narrow the field down to your two or three favorite mattresses, and choose the model with the best price. Also, before buying, ask about return policies, restocking fees, delivery charges and whether the store will dispose of your old mattress. These factors could affect your final price.