The bathroom counter is a must-have in all bathroom, and one of the most important parts of the modern bathrooms. They can enhance the beauty of your bathroom.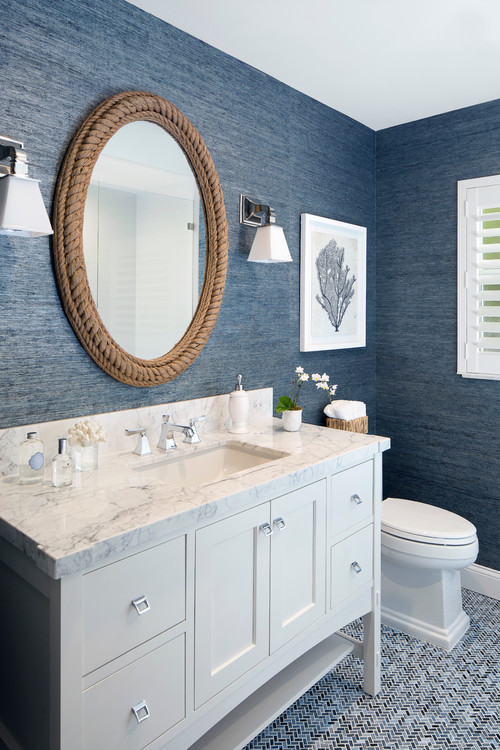 The perfect material for bathroom countertop can be options available at every price level – But the decisions most buyers are usually more about style and cost than strength.
Choosing a material countertop for your bathroom, it is equally important as selecting a kitchen countertop, especially if you have a large family. Do not be in a hurry to choose a popular bathroom countertop material.
Understand the need for your family members and your budget before making a decision. Also, consider the theme of the bathroom.
How to Consider Things Countertop
Budget: First thing is to know your budget. You should decide how much you can spend on the bathroom countertops.
Style: The bathroom countertops should always match with the bathroom d?cor.
Color: Decide for the color options. Choose the color with which you can stay for a long time.
Durability: You should be aware of the durability and last for long period.
So, consider several things and take help of an expert bathroom renovation contractor. He will help you to make a practical decision. Take a look at a few popular bathroom countertops materials that are ideal for decision:
Granite
Granite remains the premier choice among the varieties of natural stone, due to its dramatic beauty and endless variety of colors and patterns. Although expensive, it proves to be an ideal choice in the long run.
Pros:
– Granite is hard and scratch resistant and easy-to-maintain.
– It's impervious to humidity or damage from a hot curling iron.
– it's likely to add resale value to your home.
Marble
Marble are the epitome of elegance. It is durable and doesn't dent. But, the material is porous in nature which makes it susceptible to stains and etching from acidic substances.— Requires periodic sealing to maintain the finish.
Pros:
– Nowadays, marble is not as expensive
– Adaptable to every style.
– Can be polished to a high shine or honed for a casual, matte finish.
Quartz
One of nature quartz is the choice. It is resistant to moisture and bacteria which makes it ideal for bathroom countertops. It doesn't need sealing every couple of months and has better resistance to stains than granite.
Pros:
– It's resistant to moisture, stains, and bacteria.
– It has a variety of edge treatments and installation options
Solid-Surface
Materials are made of acrylic resin and crushed stone. Also, you will be able to select from a wide-range of colors and beautiful patterns to suit the theme of the bathroom. It is easy-to-maintain and can fit any bathroom area.
Pros:
– The look of natural stone
– Top brands include as Corian, Staron, Avonite, Gibraltar, etc.
– Resistant to water, bacteria and it is non-porous it easy-to-clean.
Tile
Ceramic tiles work best, Being affordable is one of the advantages of choosing tiles. It means if there is any damage to a couple of tiles, you can replace them without any financial burden.- remember to choose large tiles to avoid the grout problem — Grout can attract stains
Pros:
– Tiles are resistant to heat, stains, scratches and moisture.
– The installation and pattern can be customized.
Concrete
Concrete an inexpensive but durable. It can imitate the look of natural stone and you can customize it with the patterns of your choice — concrete is porous, and you need to seal it.
Pros:
– Durable.
– That can mimic the look of natural stone.
– Customized colors, textures, and decorative style.
Make your choice which one. If you are installing a bathroom countertop in a beach-house, tiles would be a great option instead of granite. And, if you want an ideal option for your luxurious villa, granite and marble can be your top choices. And there are many other options such as wood, limestone, glass, stone, and laminate.
Curious about other materials?