A blank wall (or ceiling) is your new art canvas. And little imagination of space is an opportunity to add visual interest, with eye-catching, a fun pattern, or even a romantic—Paint is a simple solution, but it can make a serious impact.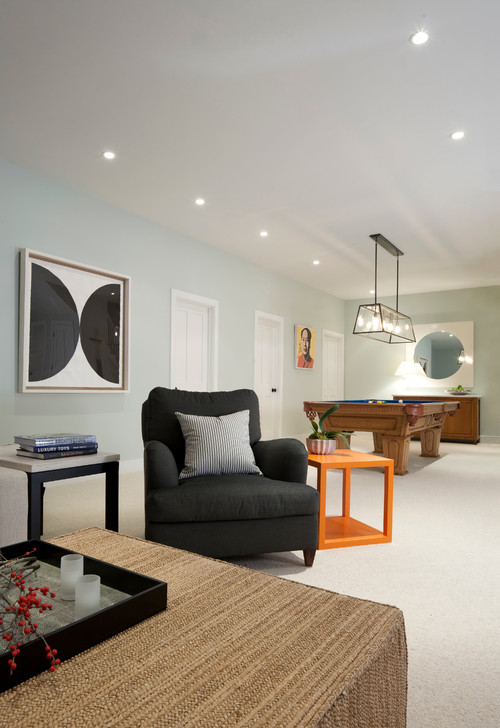 One of the easiest ways to change the entire look of a room is to paint it or change the current paint color "Paint is a powerful tool that can enhance the architectural character and intent of space,"
Selecting the right paint colors, the most crucial step into paint your room. The thing to think about when picking paint color is to determine the mood you want to set for that room. What room are you planning to decorate?
Paint has remodeling power when you use it to emphasize a room's best features. If you already have decorations and don't want to replace them, you will need to choose a color that compliments the current home decor.
If you are planning to replace everything and can start over fresh, you can choose a color you like or one that portrays the mood you are looking for.
Do You Want to Feel When Into The Room?
Do you want a soothing and relaxing room to go to when you're tired or stressed out?
Do you want a bright and bold room with a lot of pizzazz What type of feeling do you want to be portrayed inside the room — As you choose your paint, think about what the experience in the room should be?
What is your favorite color?
It's a common question where to begin? I encourage you to start with an inspiration from your room-art, rug, sofa, bedding, etc. If you find a color you love in your inspiration piece take it and run with it.
The think about is to determine the mood you want to set for that room. What room are you planning to decorate? The bathroom, kitchen, or bedroom. How do you want to feel when you walk into the room.
A subtle tone-on-tone design is a good start for the pattern-wary like the one decorative makes an everyday wall the focal point of the room and adds dimension to a flat surface.
To add interest to a room, select three colors to use as your main pallet. When using the pallet in your room, break it into a 60%-30%-10% usage combination to create a room that is both visually interesting.
Test out paint
"Colors can look completely different on your wall, due to the type of light you have in a room, furniture, and other factors can make a huge difference in the actual color of the paint when it is on the walls." Put paint samples on different walls in a room to test the effects of natural and artificial light.
Check the space with the samples in place and watch how the paint color changes at different times of the day.
Test, check your reaction to the proposed colors: in to update or personalize your rooms.
Do you want a rough surface or smooth surface? There are many tools available to add different textures to your walls. A good thing to do is research how many different textures there are available and what you need to do this on your walls.
The best places to research would be a paint store, a local home improvement store, or the internet which will provide you with pictures to see the differences. "Recommends testing out three to five different shades—at least."
Remember, starting with a smaller room is a good idea just in case you don't like the results. — the proper way to test your options.
Hide flaws
If you have a room where the ceiling feels too high, paint it a darker color than the wall color. Really! It will bring the ceiling "down" and make it appear lower because darker colors advance walls.
If you have the opposite problem and you have a low ceiling that you want to "raise," paint it one shade lighter than your wall color.
There are so many different ways to apply paint to a room. Bold stripes, or even quirky polka dots, aren't just for fabrics. You can paint this wall but not that one. Paint this wall a light color and that one a dark color. You can choose a paint color you like or one that portrays the mood you are looking for.