Shabby chic decorations  homes have all adopted the latest craze in furniture fashion, called shabby chic furniture. The shabby chic style creates a very special and homely feeling, as each piece of furniture is unique. Shabby chic is a kind of style that balances elegant items with old and tattered, restored furniture. Old lace and shimmering silver are used along with vintage lace and soft rugs. All these items are used to create a special and unique living space for your family.
 In 1989, Rachel Ashwell started the shabby and chic decorating style when she marketed refinished furnishings from the flea market and slipcovers that are begin had from her boutique in California.
Decorators and retailers worldwide have embraced the style and started incorporating it into their styles to create livable, comfortable living spaces.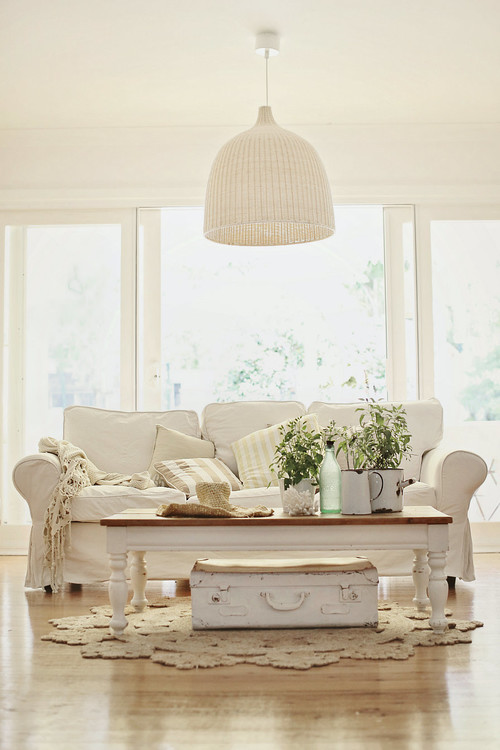 Shabby chic decorations is about restoring old, traditional pieces of furniture and making them contemporary. Usually these pieces are sanded to a certain point and then painted again.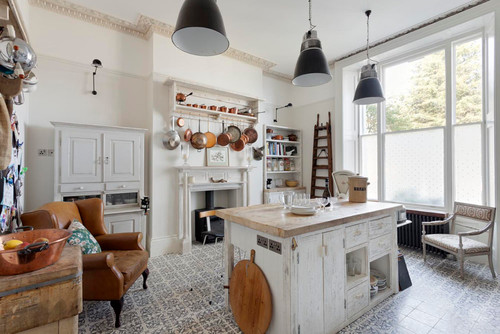 When choosing Shabby chic decorations decide on the purpose they will serve and what space they will be going into. Here are a few tips when choosing some shabby chic décor for your space.
1. Choose upbeat and pieces that will make you happy. When entering into a shabby chic space one usually feels happy with the light and airy feel. Therefore, choosing pieces that continue with this same feel with only add to the sensation.
2. Next, choose pieces that will compliment other pieces. For instance, a mirror is a great way to tie in some other pieces together, as well as help intensify the space. A small space will do well with a mirror placed in the thinnest are to help make the space appear larger
3. Find a common theme. If you have chosen to go in the direction of a more princess type shabby chic, then choosing pieces that fit in this theme will help complete the space. For instance, if one has a canopy bed with flowing curtains, ruffled bedding, and a makeup table, then throwing flowers and other lighthearted pieces on the walls will add to the princess feel. Similarly, for a more eclectic shabby chic feel, one can continue with mismatched pieces that all plays into a common feel. Bicycle décor, a large trunk to store blankets, and colorful pillows are a great way to play up the eclectic feel.
4. A huge thing that many overlook with a shabby chic space is flowers. Living flowers are a great way to not only make a space smell better, but also feel better. In addition, one can choose different flowers which can add into their theme. Roses are a great flower to add into the princess feel, while sunflowers work well with the eclectic feel. These live flowers are also a great way to add comfort to the space, as many feel more welcome in a space that adds these natural elements.
5. Pillows and blankets are an important, piece to add to the space (except bathrooms and kitchens). Pillows and blankets can be chosen to match your common theme, but also add a feel of hominess to the space. A space that looks lived in and homey is sure to feel more inviting and welcoming to guests.
6. Last, but certainly not least, your front door is perhaps the most important piece to making a guest feel welcome. A front door with an inviting "Welcome" mat and perhaps a wreath on the front door makes guests feel more at home. When a guest walks up to a bare front door, they may get the sense of an empty home.
Read also: Decorate Your House with Shabby Chic
Creativity is key when working with the Shabby chic decorations. Select certain furniture and then work with that. Wooden tables can be manufactured out of old wooden boxes. These tables could be used to stack photos and flowers or other similar objects on. The corner of the room could be the place for a chair that is pale in color with a vase and flowers on the chair.
Whatever direction you may choose, just be sure the space feels welcoming to you. The best thing about shabby chic décor is how at home many feel to it. Not only is shabby chic inviting, but it is also cozy, which is why the style has been increasing in popularity over the years.
'I don't believe in deciding on a "look" and going out to find it; I get drawn to one thing and the room grows organically around it.' Christina Strutt Living Life Beautifully tells the story of how Christina founded legendary fabric company Cabbages & Roses and grew it into a lifestyle brand. Christina talks about her inspirations and influences, and how she works these into her products. Specially commissioned photography allows us a peek into her newly acquired London apartment, and we see behind the scenes at her family home in the Bath countryside. This 600-year-old cottage is the backdrop for constantly changing interiors – it is where Christina designs her fabrics, experiments with her new wallpapers, and gathers all her favourite antiques, inherited gems and newly sourced vintage aquisitions. In addition, Christina shows us a selection of other homes and lifestyles she finds truly inspriational, including those of Brigette Buchanan, of interiors company Odd Limited and Maureen Doherty of Egg interiors store.