Designing a kitchen plan for a new or remodeling home is a big investment in time, money and energy and it is sometimes stressful.
Many of my clients have initiated the design of their kitchen without an understanding of the extent of what is actually involved in the process of design kitchen planning.
Today's kitchens serve more roles than ever before: entertainment center, home office, cooking and dining space. As a result, this article will clarify the process so that you will have the steps to planning before you begin your kitchen project,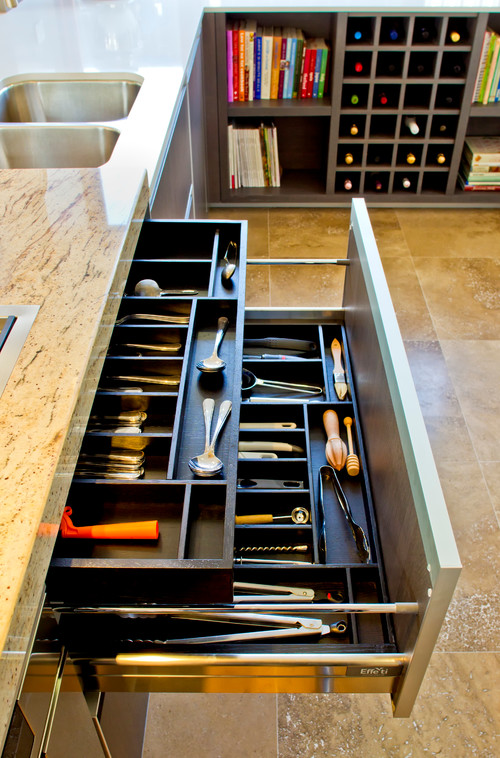 This article is not about the specific design features of a kitchen and how to design it. But it is about the process of designing your kitchen. And of the extent of what is actually involved in the process, in terms of design, budget, timeline and other issues.
Kitchen Planning, most important step
Before you begin the process of designing your new or remodeling, kitchen, you will need to set the criteria for the design.
Recommend that you engage a professional kitchen designer, and you are involved throughout the entire project that not only designs, cabinet layout and designs every element of the kitchen. So that the final result that reflects an optimum function of kitchen space.
That's why it's important to find designers capable of creating unique solutions specific to your kitchen's needs. A beginning to use is the design/build model.
The designer will not only help you create kitchen a beautiful, work function effectively. And also, will save you significant time and money for kitchen planning.
When begin are new kitchen planning or remodeling idea, you may need to understand how to work on to bring about the changes and better utilization of the space in your house.
One: Basic Layout
Determine with your family, who uses your current kitchen and how, and discuss the conveniences you would like to have in the new version.
Evaluate how and when you cook, where you serve meals to whom and how often you entertain and how you entertain. And you are storage requirements so that you can be sure that the new design accommodates everything. see:
Read also: Getting Started With basic Kitchen Plans Idea
Two: Utilizing space
Whether you are a kitchen for a new home or remodeling, how much space you have available in which to create your dream.
How you utilize your kitchen has a strong influence on the design and therefore, as three major work areas of a kitchen: Food Prep (refrigerator and sink), Cooking (cook top, oven, and microwave) and Cleanup (sink, dishwasher, and recycling).
You should think about, how you want to operate and what you want to accommodate in your kitchen. Even if you just own a little kitchen,
Three: Eating space
Maybe you like a dining area as part of the kitchen, for example. Some families like to have a snack bar in the kitchen for a light breakfast or meal and have their regular meals in the dining room.
Four: Design style
Traditional design, Modern, Contemporary, Country, Craftsman, Cape Cod, etc. The design that you select will influence the selection of all of the other elements in the kitchen.
Five: Quality Materials
The planning process will continue until every aspect of the total kitchen design is selected and specified.
It is essential to consider both the aesthetics, including color and style, along with the function and strength of the material. As a major portion of the kitchen budget, and cost is vital to a successful
The cabinets provide the heart and soul of the kitchen as well as help set the tone and style of your entire home. Whether you prefer a traditional look or a contemporary kitchen, the drawer fronts and cabinet doors you pick accentuate the beauty of the kitchen, while also determining much of its durability.
Six: Choose Appropriate Colors
This might seem like the simplest of things to do in a kitchen remodel, but choosing the right colors can either bring harmony to a room or a create a wrong impression.
Read also: Kitchen Personality Add Splashes of Color
The kitchen should be a relaxing and stimulating colors. It is difficult to work in a kitchen that is too relaxed, but at the same time shouldn't be too stimulating that it makes you hungry.
Seven: Remaining issues
The kitchen planning process will continue until every aspect of the total kitchen design is selected and specified.
Do you want a garbage disposal in the prep sink as well as the main sink?
Do you want soft close on your cabinet drawers?
Do you like the idea of pendant lighting above the island?
Do you want a filtered water system?
The questions about all of the kitchen items!
APPLIANCES, CABINETS, HARDWARE, FLOORING, PLUMBING, COUNTERTOP, BACKSPLASH, LIGHTING/ELECTRICAL, WALL FINISH, FURNITURE, WINDOW TREATMENTS, ARTWORK, ACCESSORIES, AND CONSTRUCTION.
Here are the various categories you will be encountering in designing your new kitchen. This listing of categories will give you an idea of what is to come. I didn't say it was easy!
However
The kitchen will continue to be the heart, and the hub of the home, an essential element in our daily lives and affects us both physically and emotionally,  As well as be useful, successfully achieving the delicate balance between form and function in your kitchen planning.