When it comes to the point of buying Commercial doors, the only option that crosses our minds are the garage doors. The commercial doors are the ones that are installed in commercial establishments which are strong enough to withstand the harsh industrial environment. If you are looking for the commercial garage doors then you may be grappling with ideas to which material will be the best suited for your need.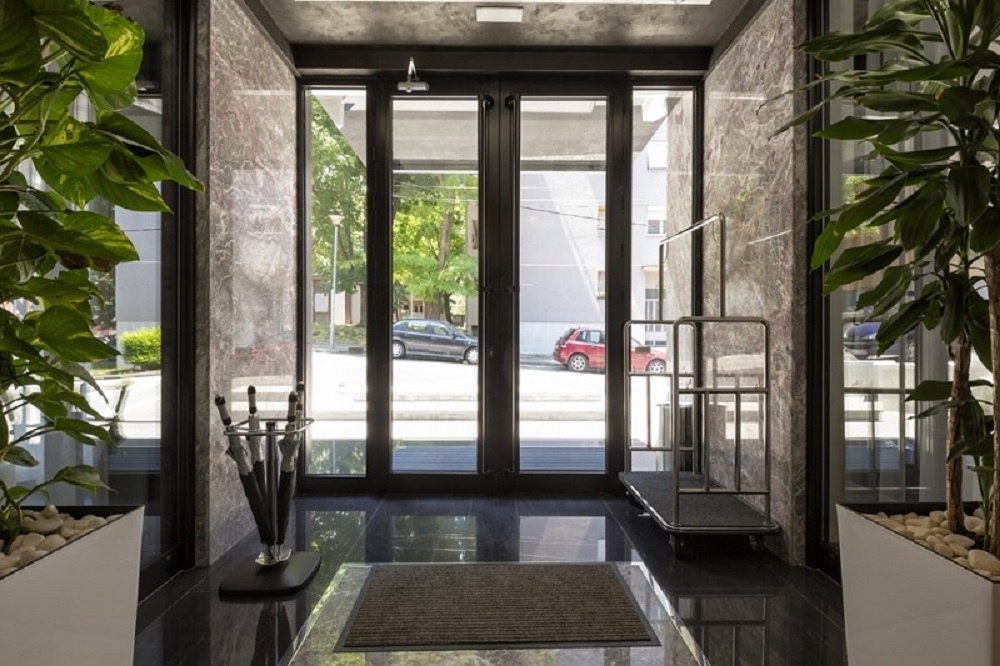 Commercial doors,  you have already guessed from the name, are manufactured to serve many commercial purposes. These kinds of doors are installed in the commercial establishments and only the commercially suitable materials are used in these kinds of doors. By commercial institutions, we mean the hospitals, buildings, stores et al that is vulnerable to malevolence.
What are the different materials used in commercial doors?
There are many different materials used in building commercial doors based on your priority. All the materials are sturdy enough to serve the purpose you are installing them for. Commercial doors, as it implies, are typically manufactured for the shopfronts, hospitals, schools and other organizations. There are various types of materials that are used for building commercial doors and described below-
Commercial steel doors: Steel, like you already know, is a supremely durable material which is used to prepare many impenetrable locks for doors as well. Goes without saying, a steel door will be way more durable if installed. Commercial establishments require extra protection to serve the best interest of the common people. Hence, the authorities have to make sure that the doors are efficient enough to fend off dangers. In terms of thickness and durability, steel can give any other material a run for its money. The steel doors are manufactured by enveloping a metal sheet around the basic honeycombed core.
Commercial wood door: Apart from all these points, wood has a timeless appeal which makes it one of the most coveted options indoor materials. Wood doors are manufactured by wrapping the basic composite core with thin veneer sheets which makes the outcome durable. The composite score can be extracted from solid lumber, particleboard or other sorts of pressed mineral products.
Aluminum commercial door: Aluminum commercial doors are highly sought after as being the most lightweight material ever used in manufacturing commercial doors. Aluminum, aside from being sturdy, is a great choice for making commercial doors because they give a chic appeal like no other. Aluminum doors can give the sleek appeal to your entire commercial construct.
The full-glass doors: Glass doors look classy to bits but they are pretty hard to maintain which requires no prizes for guessing. Glass doors are prone to etch so regular maintenance should be conducted in order to retain its glamour.
The overhead glass doors: High quality steel sheets are used to create these overhead doors which come with great storage facilities. These doors are specifically used in many warehouses, docks and other places where is umpteen storage need.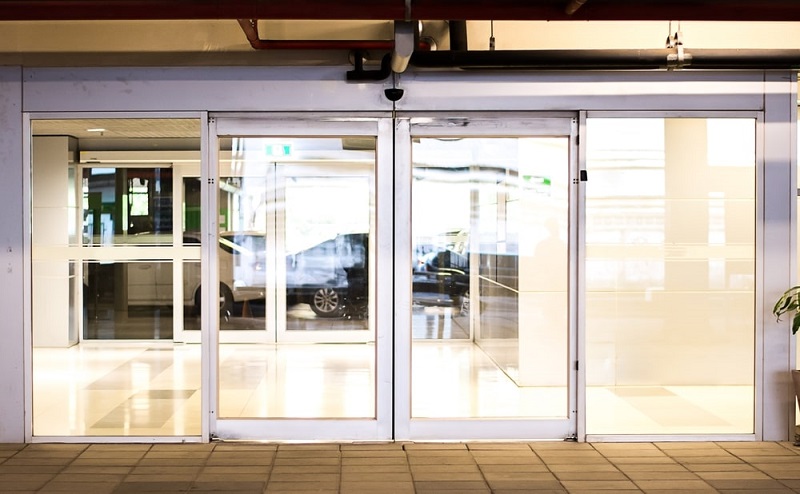 These are the various types of door materials that are used for creating commercial doors. All the aforementioned materials are hardy and they are resistant to harsh weather conditions. Hence, these materials are hugely used for manufacturing commercial doors. As commercial doors require being sturdy and durable, the materials too are made to undergo various treatments so, that they don't wear thin with time. While these materials are used, the manufacturers make sure that these are worth every penny for the buyer. The Commercial doors need to be sturdy and these materials are nothing less than that.