You are planning to give a makeover to your house and why not. but the problem is that you cannot decide whether it is better to hire professional painting services or local vendors? Yes, of course, getting it done by a local vendor is always a cheaper option, but what about the guarantee of quality. Are you ready to leave the beauty of your home against little premium with assured quality and looks?
Getting your office or workplace painted can tempt you to hire those who quote a low price for keeping things economical. Painting is not only about changing the colour of your walls around, but it is a substantial investment. Suppose you hire painting services that lack resources and experiences, you might just end up in sloppy paintwork and extra money for fixing the mistakes.
Here are the top reasons why it is necessary to hire a professional painting service Berwick: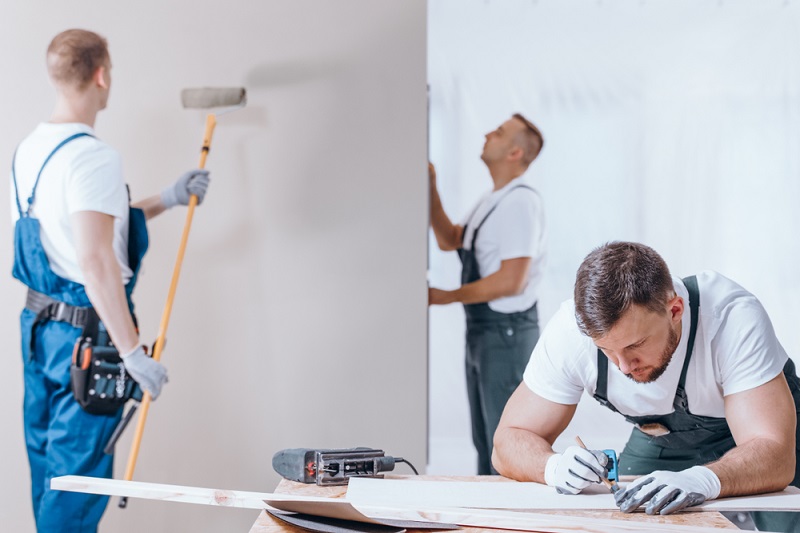 1. Quality Work
You are bound to see a significant difference in the work done by professional painters when compared to others. Professional painting services have more experience in prepping walls in such a way that makes the paint last for a more extended period. Also, they use only quality products that suit your wall. On the above, professionals will help you to choose the best colours suitable for your house or office setting.
2. Know What They Are Doing
It will not be the first painting work for which they are going to get hired. They possess a consistent experience in painting buildings before. Also, they have crew members to handle all kinds of workloads, separate teams to manage some specified area. Moreover, they follow a planned approach to tackle each task and a systematic way to do things.
3. Right Tools for the Job
The first thing these painter do is check the condition of the wall. Not all walls tend to be the same. Therefore, different equipment may be needed. Instead of renting them out, professional painting services have their necessary materials to do repainting along with repairing your walls. In this way, they assure the quality of work. This way, they acquire the right tools and equipment for doing their job. Thus you expectation meet the result with their services.
4. Time Saving
There is a lot of preparation to do before starting a painting work. The walls are prepared first by filling their holes and a lot more other things have to be done. A professional painter allows you to relax by leaving everything on their shoulder. They do all the items without any fault. Spend your time watching how they are taking care of your walls entirely.
5. Insured
It is sensible to work with professionals because they are protected and proper license. As a customer, you get peace of mind because if any accident occurs during the painting work. The company will fix the damage using their insurance and do not need to worry about the extra expenditure.
6. Efficient
Professional painting services make a living out of the painting. They are well-experienced and know techniques to improve the outcome efficiently. Also, they dedicate a full day to do the work at hand, which helps to complete the job quicker than you can manage.
7. Service Warranty
One of another important reason to hire a professional is the warranty they offer when something goes wrong. They give you a guarantee for the job they do it. You can use the warranty to urge the company for redoing or making the situation right.
Only the professional painting services can save you money and time. They give an excellent finishing by making your home look classy and vibrant for years. Do not need to compromise with the result, instead hire professional painters.